Space mission to test billionaire's plan for astronauts to live in a bubble
Space mission to test billionaire's plan for astronauts to live in a bubble
Rocket taking off from Cape Canaveral on Friday will carry Robert Bigelows new inflatable module that could point the way to the future of space habitation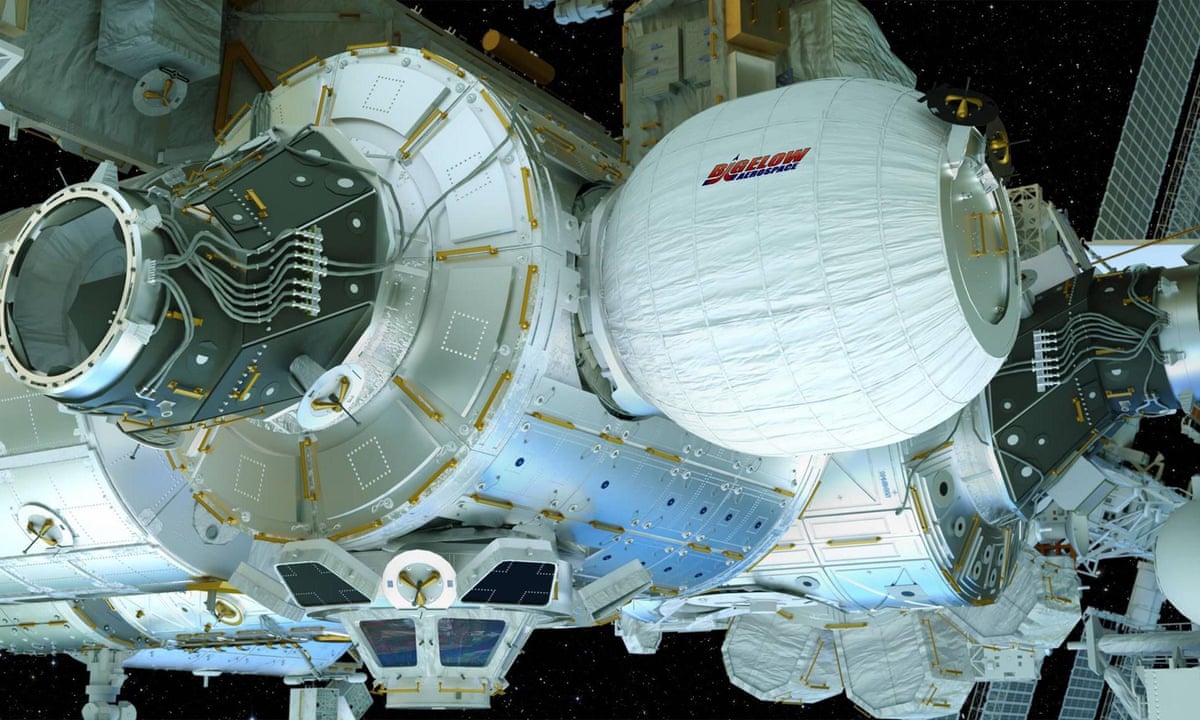 Subject to the delays, misfires and explosions common to rocketry, long-stay motel entrepreneur Robert Bigelow will soon get an opportunity to test his latest innovation: an inflatable living module in space.
On Friday, an unmanned SpaceX Falcon rocket is set to take off from Cape Canaveral for the International Space Station orbiting Earth. In its payload will be an inflatable module made of a kevlar-like material that could point the way to the future of space habitation.
The plan is to inflate the Beam (Bigelow Expandable Activity Module), and test it over a two-year period to see how it stands up to the extreme environment of space, if it leaks, and how the impact of high-speed space junk and micrometeorites circling the planet affects it.
Once inflated, astronauts aboard the space station should be able to venture into the balloon that its creators hope will be the first step towards expandable manned habitats in space.
Were hoping this gets us a foot in the door, Bigelow, founder of Budget Suites of America, told the Washington Post earlier this week.
The 70-year-old entrepreneur told the paper he had invested $290m of his fortune into the technology. If it proves workable, Bigelow believes it could make habitats on the moon or beyond.
The current Beam, fully expanded, grows to 10.5 feet wide and 565 feet cubed, roughly the size of an eight-person tent. But thats just the start: the company is already planning a space blimp 20 times larger that will be ready for testing in 2020.
Read more: https://www.theguardian.com/science/2016/apr/08/spacex-falcon-space-inflatable-habitats-robert-bigelow
Please follow and like us: